19/01/2009 -
24/11/2008 - Press section updated
You can read a new review and an interview for NHC FANZINE
08/10/2008 - Video : Shallow Blackout
You can download the music video "SHALLOW BLACKOUT" on Youtube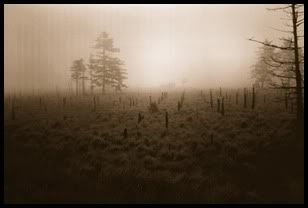 02/05/2008 - Second album
Dear friends,
I am currently recording the second Aythis' album!
The mix will start in October. I will give you some details about this forthcoming release soon!

21/12/2007 - review online
Review added in the press section.
12/11/2007 - Doppelgänger is out now
Good news!
The Aythis album, Doppelgänger is out now!




You can order it via mailorder from Paradigms Recordings

Taken from Paradigms Recordings' news:

AYTHIS "Doppelganger" CD

Melancholic, neo-classical romanticism, dark ambient funeral harmonies and ethereal female voice. An alchemy of baroque soundscapes and haunting melodies played to themes of isolation, solitude and death. An enchanting work from Carline Van Roos of Lethian Dreams and Remembrance. Highly recommended for appreciators of Dead Can Dance, Elend, Arcana and the like. Presented as a limited edition of 750 copies only, in beautiful colour card wallet and hand stamped Paradigms packaging.
05/09/2007 - Paradigms Recordings
Aythis is proud to announce that the debut album entitled Doppelgänger, will be released on the english label
Paradigms Recordings

Expect a release date soon!

09/05/2007 - Masterisation finished
The masterisation of Doppelgänger was made by Maor Appelbaum, sound engineer who has worked with well known bands such as Death In June, Ancient Rites, Apoptigma-Berzerk, Samael and many others. The Aythis' promo CD is now ready to be sent out to labels!
20/04/2007 - Recordings finished
I'm glad to announce that the recordings of Doppelgänger are now finished! The CD will be sent to masterisation in the upcoming days.
11/02/2007 - Doppelganger
Cover artwork and samples are available in the discography section and on Aythis myspace profile
07/02/2007 - Official website
Welcome to the official website of Aythis ! It will be updated soon with more informations about the upcoming release "Doppelganger".
Website and design has been done by Matthieu Sachs